Guests for Tuesday June 13th on Autosportradio.com Show
This program may or will run over an hour with the guests scheduled…
Scheduled guests…
Tony Parella characterized the Sportscar Vintage Racing Association as "a lemonade stand at best" when he bought it in 2012.
No one would call the fast-accelerating enterprise that now, as its vintage racing series rolls into the Indianapolis Motor Speedway this month for an event expected to draw hundreds of competitors and tens of thousands of spectators, and drive millions of dollars into the local economy.
The Indianapolis event—one of the series' biggest—is a cornerstone in the association's growth plan, Parella said.
Racing at the Brickyard was one of Tony's early goals, he said, because Indianapolis' central location makes it accessible to a wide range of vintage car enthusiasts. Plus, it's the racing capital of the world, "and you can't deny the allure of this place. It's everybody's dream to race here," he said.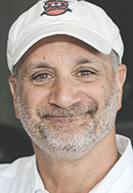 Tony Parella
Tony expects to draw nearly 30,000 June 16-18 to the fourth annual Brickyard Vintage Racing Invitational. "That's ticket-buying attendees," he said. Not bad for an event Speedway officials were initially hesitant to host.
Parella's characterization of the association in 2012 is not a knock on previous owner Peter McLaughlin or founder Ford Heacock III. Parella explained simply: "I have a different vision."
That vision includes building the association and its race series beyond serving its members' desire to race old cars.
In the nearly five years since the 57-year-old Dallas-area entrepreneur bought the group, it has grown membership from 490 to 2,600 and sponsorships from zero to 28—including recent deals with Harley-Davidson, NetJets, Jaguar, Land Rover, Capital One and Hoosier Tire.
Parella also has added 10 races to SVRA's now 15-race calendar, and the association's revenue is 22 times higher than it was in 2012, he said, although he declined to provide figures. Parella has overhauled the organization's revenue formula.
Willie T
Willie Tsaw his most success in the Trans-Am Series, winning 17 races while driving for such names as Dan Gurney and Jack Roush. Ribbs' talent was at times limited by a lack of good equipment, and eclipsed at times by his strong personality.
                                Al Unser Jr
Al Jr is the son of 4 time 500 winner Al Sr. and is a 2 time Indy 500 winner in 1992 and 1994. Al currently drives across the country for Speedway Motors, headquartered in Lincoln Nebraska, demonstrating their cars and products.
                                                              John Martin
 John  is a five-time Indy 500 starter and has outstanding credentials in road race competition. An excellent mechanic he converted his 1963 Corvette Sting Ray into an A-Production race car and went SCCA racing. He was national champion in 1964 and went professional in 1966. He drove an AMC Javelin in the classic days of Trans Am and tackled the Indianapolis 500 in 1972.
                       Robby Unser
Robby made his drifting debut in the 2007
Formula D
season driving for Enjuku Racing. The team had its first win in Denver on June 29, 2007.
In 2014-2015 Robby headed to the "Team Speedway Racing Team" of
Speedway Motors
of Lincoln, NE in a 17 event Goodguys AutoCross series.
Scott Harrington
Scott was born in
Louisville, Kentucky
and attended the
University of Louisville
. Starting out on two wheels, Harrington won a number of championships and achieved much success in the world of
AMA
Motocross
and
Supercross
. In 1986 Sports Car Magazine picked Harrington as one of the three most promising drivers in the U.S. He was a multiple race winner in Toyota
Formula Atlantic
, finishing third in the 1988 championship despite running the uncompetitive
Ralt
chassis. He was the only person ever to win a race in the 1988 Ralt. From 1992 through 1994, Scott had much success in the
SCCA
Can-Am
series.  During his tenure in the series, he won more races than any other driver. He won the 1992 championship and scored race wins in every season.
An accomplished open wheel racer who made a single
CART
start in 1989, Harrington made a last second
Bump Day
run to qualify for the first IRL-sanctioned
Indianapolis 500
in
1996
. In 1999 he ran a full IRL season with his own team and had numerous top ten finishes, including a top five finish at
Phoenix International Raceway
, at the time the highest finishing position for the Infiniti engine. Despite failing to qualify for the Indy 500 and suffering serious injuries at Texas 1 (broken left tibia, right fibula, right foot and three ribs) he won the Rookie of the Year honors by a slim margin over
Robby McGehee
. Harrington attempted to qualify for seven different Indy 500 races but only succeeded once.
Scott is also one of the few American drivers to compete in the "Big Three" of American motorsports – The Indy 500, The
24 Hours of Daytona
, and The
12 Hours of Sebring
. Harrington also competed in the SVRA celebrity Pro-Am in 2014, 2015 and 2016. He finished 9th of the 33 starters in 2015. Harrington is one of the original instructors at the Mid-Ohio school, a position he still holds today.
Donnie Beechler is unable to get to Indy in time so additional guests have been added…
Johnny is a former race car driver. He is the son of open wheel driver Jerry Unser, cousin of Al Unser, Jr. and Robby Unser, nephew of Al Unser and Bobby Unser, and first cousin once removed of Alfred Unser. Unser's father, Jerry, died in a racing accident when Unser was seven months old. He made 5 starts in CART in 1993 and 1994 with a best result of 15th. He joined the Indy Racing League in its inaugural 1996 season but had a transmission failure during the pace lap of what would've been his first Indianapolis 500 and was not credited with a race start. In 1997 he made his first start in the Indy 500 starting in the 35th position after league and speedway owner Tony George added his and Lyn St. James' car to the field because slower cars than theirs were guaranteed starting positions because of prior races. He went on to finish 18th, his best "500" result in 5 starts. Unser drove the majority of his IRL races for Hemelgarn Racing and in his 14 career IRL starts he had a best finish of 9th in his very first series start in 1996 at Phoenix International Raceway. His last major open wheel race was the 2000 Indy 500.
On January 14, 2008 Johnny Unser was named as the race director for the 2008 Champ Car Atlantic Championship.[1] He is currently a driver coach and adviser to the Mazda Road to Indy and racing adviser and spokesman for Cooper Tire. He also is an official for Indycar in Race Control and is owner of Unser Racing, Karting and Entertainment track in Denver, Colorado.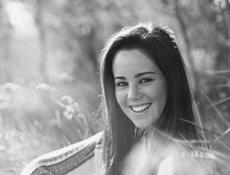 Loni Unser
I plan on continuing my secondary education while at the same time expanding my driving skills. I believe with my desire, proper instruction and seat time I will be able to follow in the footsteps of my family and develop relationships through racing that will last a lifetime. I believe I can be a positive asset and gain additional exposure for your company. Let's go racing and work together as we expand your companies reach through motorsports.